Blake Thermal
Another boiler room transformation! Blake Thermal installed four Avenger 3000 MBH boilers in Southern Maine.
Camus Mobile Boiler Room
Camus always arrives in style! The Mobile Boiler Room features functioning units for training and presentations. Call our Sales Team today to find out how you can get your hands on the Avenger, Dynaforce and Valiant-FT for your next event!
ASPE Product Show - Houston, TX
Delta T Equipment
Congratulations to Delta T Equipment in Houston, TX on a successful ASPE Product Show! This was their first show in two years due to the COVID-19 pandemic and it was sold out! Camus products featured were the Avenger, VTech and DynaFLO.
Oklahoma Air National Guard Energy Upgrade Project
Engineered Equipment Inc.
As a part of the Oklahoma Air National Guard Energy Upgrade project, this Camus Avenger was selected as the perfect boiler to meet their energy upgrade requirements. Stainless steel condensing technology will provide years of savings! Thanks to Sligar Mechanical for partnering with Energineered Equipment Inc. on this project!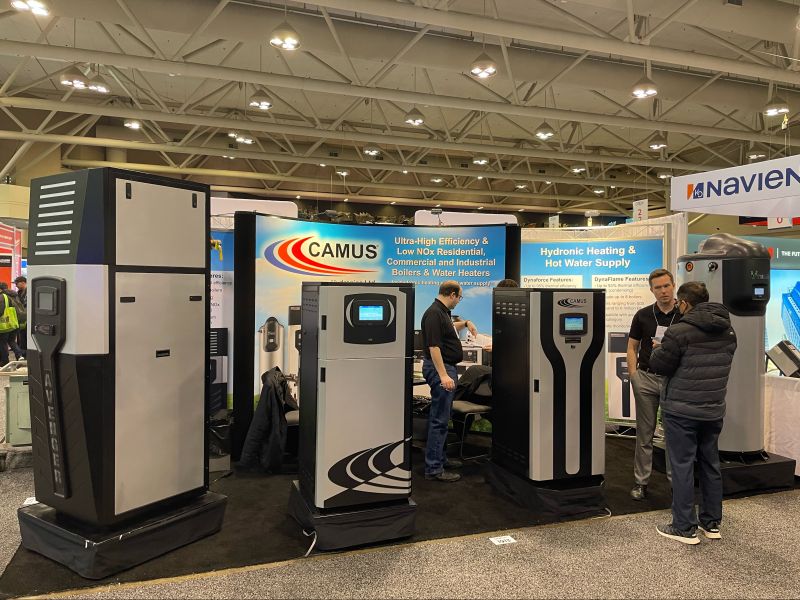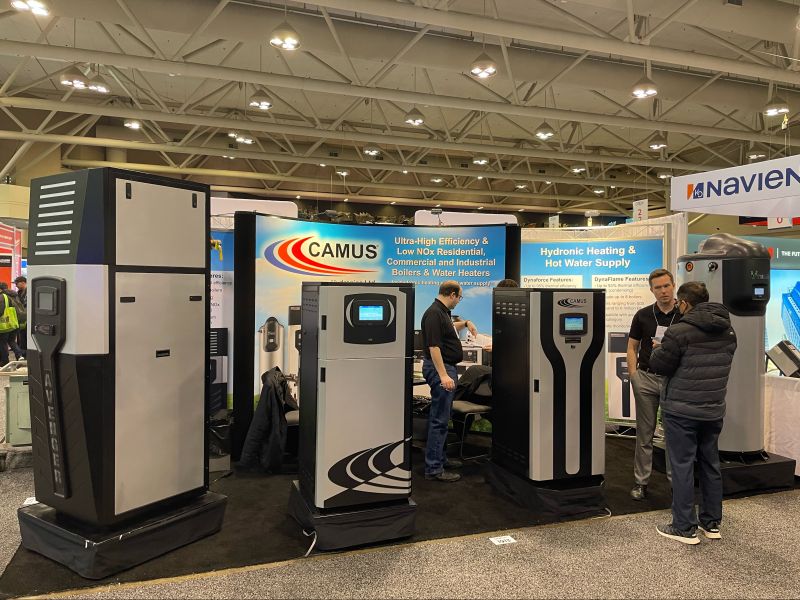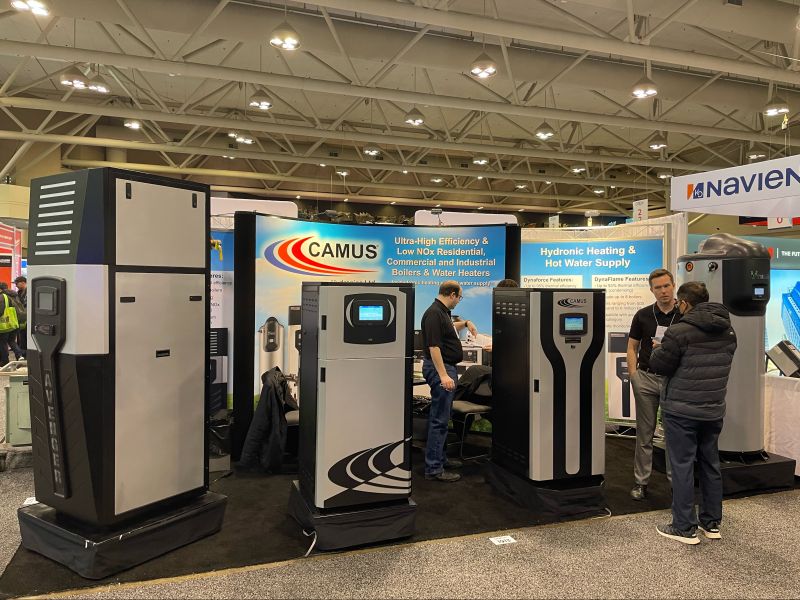 Toronto, ON
The CMPX took place this year for the first time in four years, due to the COVID-19 pandemic. The Camus booth featured the Avenger, Valiant-FT Series II, the newly redesigned Dynaforce and the VTech.
We were excited to showcase our new products and see faces we haven't seen in a very long time.